Lean Six Sigma Social Network Marketing
Do you want to reach the Lean Six Sigma Market? Engage with the Leadership of every Industry globally? These groups below are just a sample of the
social networking groups
that ISLSS owns. These are all
free to join
, free to post to, and free to use for all members of the business process improvement space. Do you need marketing support? Sales? Need to increase awareness of to your process improvement related products, services, events,
books
,
training
, software, etc.?
ISLSS
can help.
Schedule a call
to discuss your goals, needs, timing, and we will construct a marketing strategy to meet those goals, help you distribute your content, and drive traffic within your budget.
The
Lean Six Sigma Group
is the #1 Business Process Improvement Group in the world. All Practitioners are members of this group and are free to network, post case studies, Events,
Training
, Industry News,
Blogs
, Podcasts, Videos, Tools,
Templates
, Products and
Services
. This is one of the most active groups on LinkedIn with over 1,500 posts per day, 3,000 new members each week, come join the conversation on process excellence with innovative practitioners from around the world. Our members are respectful, engaging, and free to post and share ideas.
The
Kaizen Group
focuses on Continuous Improvement, Kaizen Events, Kaizen Blitz, Rapid Improvement Events, Simple Quick Wins, Lean Thinking, Toyota Production System, Daily Kata, Gemba Walks, Pull Systems, Creating Value-Add, Eliminating Muda (Waste), and Muri, Continuous Improvement practitioners network on this group to share Lean Thinking, Lean Leadership, Quick Wins, Industry Best Practices like Quick Changeover, Sizing Kanbans, Value Stream Maps, A3, 5s, Line Balancing, Kaikaku, Hoshin Kanri, and more.
Lean Six Sigma Black Belts
relentlessly pursue the execution of process improvement projects. They lead projects full time that execute the business strategy, improve process capability, listen to the voice of the customer, use data to measure the process, analyze root causes, identify the lowest cost solutions, and standardize the process procedures and controls. Black Belts supporting other
Black Belts
on Projects, Exams, Certification, Kaizen, & Industry Best Practices.
Lean Six Sigma Green Belts
are part-time project leaders who in the course of their jobs also lead smaller, localized projects or support
Black Belts
on larger cross-functional projects. They use basic process improvement tools like process modeling, basic statistics, 5s, data collection, statistical process control, Quality Tools, and Stakeholder Management. Green Belts support other
Green Belts
in this group on Training, Exams, Certification, Kaizen, and Projects
The
Lean Six Sigma Master Black Belt Group
is the networking place for the elite experts in the Business Process Improvement space, the top 1% (Creme-of-the-Crop) experts. Network with the Instructors, Authors, Deep Technical Trainers, Change Leaders, Business Transformers, innovators, Trainers, and Coaches, in every Industry. World-Renowned for their achievements in developing process performance experts, business systems, and operational excellence programs. Master Black Belts have outstanding leadership ability, are innovative, and demonstrate a strong commitment to the practice and advancement of quality and improvement.
The
Lean Six Sigma Team Group
is comprised of Yellow Belts who are Subject Matter Experts (SME) who understands how to implement, perform, interpret and apply Lean Six Sigma in their specific Industry and Process areas. Lean Six Sigma Yellow Belts (LSSYB) are the Team members of Green Belt, Black Belt Projects and Kaizen Events.
Yellow Belts
can pursue certification or progress toward Green Belt or Black Belt roles. Come share best practices, ideas, and experienced with others Yellow Belts in the Lean Six Sigma Teams Group.
Lean Six Sigma Leadership Group
includes Executives, Project Sponsors, Deployment Leaders, Business Owners, C-Suite, Board Room, Speakers, Authors, Process Improvement Thought Leaders, Management Consultants, Program Managers, Principals, Directors, Managers, Change Agents, Team Leaders, Business Coaches, Innovators and Entrepreneurs. We practice servant leadership, Respect for Others, Humility, Empathy, Team Collaboration, Empowerment, and Leadership. Come meet and network with the global Lean Six Sigma Leaders.
The
Design for Lean Six Sigma (DfLSS) Group
includes Mechanical and Industrial Engineers, Scientists, Research & Development, Design for Six Sigma (DFSS) and Lean Manufacturing Product and Process Innovators, Patent Holders,
Lean Six Sigma Green Belt
,
Lean Six Sigma Black Belts
, Lean Six Sigma Master Black Belts, Researchers, Testers, and practitioners in every industry worldwide. We practice DMADV (Define, Measure, Analyze, Design, Verify), IDDOV (Identify, Define, Develop, Optimize, And Verify), DCOV (Define, Characterize, Optimize, Verify), IDOV (Identify, Design, Optimize, Validate), DCCDI (Define, Customer, Concept, Design, Implementation), DMEDI (Define, Measure, Explore, Develop, Implement), DMADOV (Define, Measure, Analyze, Design, Optimize, Verify), ICOV (Identify Requirement, Characterize, Optimize, Verify), CDOV (Concept Development, Design Development, Optimization, Verify Certification), IIDOV (Invent, Innovate, Develop, Optimize, Verify), and IDEAS (Identity, Design, Evaluate, Assure, Scale-Up)

Want Free Lean Six Sigma Resources?
The
Process Improvement Consultants Group
includes Management Consultants, Strategy Consultants, Business Consultants, Operational Excellence Leaders, Lean Six Sigma Master Black Belts, Agilest, Project Managers, Business Transformation Leaders, Process Excellence Experts, Lean Leadership, Kaizen Facilitators, Continuous Improvement Team Leaders in every industry world-wide. Do you have a contract, need a consultant or coach, come network with our members
The
Business Process Management (BPM) Group
includes System Integrators, Business Process Experts, BizOps,
Agile Developers
, SaaS, Cloud, and App Developers, Programmers, Leaders in Artificial Intelligence, Low-Code, No Code, ITIL, CMMI, Data Analytics, Software Solution Providers, Statistical Process Control, ERP, CRM, MRP, and all things Information Technology related, including Data Security, Robotic Process Automation (RPA), Scrum, Lean Development, DH2A, Extreme Programming (XP), Feature Driven Development (FDD), Test Driven Development (TDD), Customer Experience, Dashboards and Metrics, Networking and all things Digital.
The
Lean Six Sigma Information Technology Group
includes Lean IT, which is the extension of lean manufacturing and lean services principles to the development and management of information technology (IT) products and services. Its central concern, applied in the context of IT, is the elimination of waste, where waste is work that adds no value to a product or service. Lean Six Sigma is a program that solves process defects using waste elimination. Lean Six Sigma is the combination of Lean Practices and Six Sigma quality improvement methodologies aimed with the ultimate goal of reducing waste while increasing profits and efficiency. From software creation utilizing Agile and Lean methods to governance frameworks, such as ITIL,
Lean Six Sigma
is a model that gives you an incredible value in the Information Technology or IT industry.
The
Lean Six Sigma Healthcare, Medical Device, and Pharma Group
specializes in the services sector due to the customer impact. It includes Medical Workers, Nurses, Medical Doctors, Biotechnology, Clinical, Hospitals, Pharmaceuticals, Supply Chain, Regulatory Compliance, Quality Assurance, Quality Control, Cold-Chain, Pathology, Testing. R&D, PPE, Wellness and Prevention. Experts in specialized fields like cancer research to Surgery, to Health Insurance, Medicare, Medicaid, Part D Prescriptions, Vaccinations, and all things related to Health Innovation and Process Improvement for the benefit of patient care, families, and personal hygiene and wellness.
Do you Need Marketing Support to Reach a Targeted Group?
The
Lean Six Sigma for the Public Sector Group
includes Federal and State Governments, Non-Government Agencies, Military, United Nations, International Organizations like the World Health Organization, Police Departments, Fire Departments, Veterans Administration, Environmental Agencies, Educational Institutions, Volunteers, Red Cross, Doctors without Borders, Space Programs, Housing, Food Programs, Health Programs, Philanthropy, Policy and Legislation, World Research, Culture, Climate, Science. The goal of our members is to use Lean Six Sigma to improve the public sector processes and best practices.
The
Lean Six Sigma Innovation Group
includes Entrepreneurs, Thought Leaders, Disruptors, Scientists, R&D, Robotic Process Automation (RPA), Risk Takers, New Product Development, Engineers, Metrology, GD&T, and Design for Manufacturing. Our Members embrace change management, alterations, revolution, upheaval, transformation, metamorphosis, reorganization, restructuring, rearrangement, recasting, remodeling, renovation, and creative idea. We are data driven, customer focused, team oriented, and believe is using the scientific method and Lean Six Sigma methodology to identify, prioritize, pilot, and standardize innovation
The
Lean Six Sigma Energy Group
is involved with Oil and Gas, Upstream and Downstream, Coal Power, Nuclear Power, Water (Hydro) Power, Wind Power, Solar Power, Chemical Power, Battery Power, Electrical Energy, Solar Energy, Climate Change, Environmental, Health, and Safety. Lean Six Sigma Practitioners strive to improve Refineries, Fracking, Mining, Transportation Supply Chain and Logistics including Shipping, Pipelines, Gas Containers, Green Energy, Biodegradable Energy, Heating, Manufacturing, Engineering, Plastics, Compliance, and all things related to Business Process Improvement. Come share best practices and networking with our members.
The
Lean Six Sigma HR (Human Resources) Group
includes Talent Management, Recruiting, Onboarding, Workplace Policies, Training, Communications, Conflict Management, Compliance, Contracting, Hiring, Interviews, Ethics, Laws, Workman Compensation, Employee Benefits, Balanced Workforce, Unions, Skill Development, Career Change, Promotions, Internships, Temp Jobs, Full Time Jobs, Part Time Jobs, Executive Jobs, Consulting Jobs, Payroll, Separation, Mental Health, Disabilities, Diversity, Culture, Change Management, Soft Skills, and basically using Lean Six Sigma to improve workforce process improvements.
Our
Statistics and Analytic's
Groups members network for support with
Minitab
,
JMP
,
SigmaXL
,
QIMacros
,
Sigma Magic
,
Tableau
,
Statgraphics
,
Engineroom
,
OriginPro
,
SPC for Excel
,
OpenText
,
Klipfolio
,
Elecard
,
Boro
,
R Software
,
Altair Knowledge Studio
,
Creatio
,
Intellectus Statistics
,
iGraphics
,
Sigma
,
KaiNexus
,
SigmaFlow
,
i-nexus
,
Impruver
,
Discoversim
,
Visio
,
Statistix
, T
imer Pro
,
Kaizen Software
,
Edge Technologies
,
Smartsheet
,
Automation Anywhere
,
Quickbase
,
Trackvia
,
Pipefly
,
instantis
,
Monday.com
,
Impress Automate
,
ProFicient
,
SPC
,
Pega Systems
, and many more. Come join the members to learn tips and tricks, get support for your data analytics.
The
Lean Six Sigma USA
(United States of America) Group is for practitioners of Lean Six Sigma to network for support by State, Commercial and Public,
Lean Six Sigma Jobs
or Internships, and Regional Support. Find local
Lean Six Sigma training
, or a Lean Six Sigma Coach or Mentor, join a networking event, or local chapter with
ASQ
,
IISE
,
SME
,
Lean.org
,
College or University
,
Process Improvement Consultants
and more. Network for Benchmarking opportunities, Project Support, and news. Share
case studies
, tools,
templates
, articles,
blogs
, videos, podcasts, events, etc.
Network with the members of the
Lean Six Sigma - Europe and UK Group
. We have members from
Albania
,
Andorra
,
Armenia
,
Austria
,
Azerbaijan
,
Belarus
,
Belgium
,
Bosnia and Herzegovina
,
Bulgaria
,
Croatia
,
Cyprus
,
Czech Republic
,
Denmark
,
Estonia
,
Finland
,
France
,
Georgia
,
Germany
,
Greece
,
Greenland
,
Hungary
,
Iceland
,
Ireland
,
Italy
,
Kazakhstan
,
Latvia
,
Liechtenstein
,
Lithuania
,
Luxembourg
,
Malta
,
Moldova
,
Monaco
,
Montenegro
,
Netherlands
,
North Macedonia
,
Norway
,
Poland
,
Portugal
,
Romania
,
Russia
,
San Marino
,
Serbia
,
Slovakia
,
Slovenia
,
Spain
,
Sweden
,
Switzerland
,
Turkey
,
Ukraine
,
United Kingdom
,
Vatican City
, mixed languages accepted
The
ISO (International Organization for Standardization) Group
. The International Organization for Standardization or ISO is an international nongovernmental organization made up of national standards bodies; it develops and publishes a wide range of standards. Understanding the
International Organization for Standardization (ISO)
. It includes:
ISO 9001 Quality, ISO
14001 Environmental
,
IATF 16949 Automotive
,
SAE AS9100 Aerospace
,
ISO 13485 Medical Device
,
ISO 22000 Food Safety
,
ISO 27001 Information Security
, and more, Our members network on accounting, product quality, environmental activities, risk management and food safety, optimizing efficiency in financial decisions and ensuring ethical accounting practices.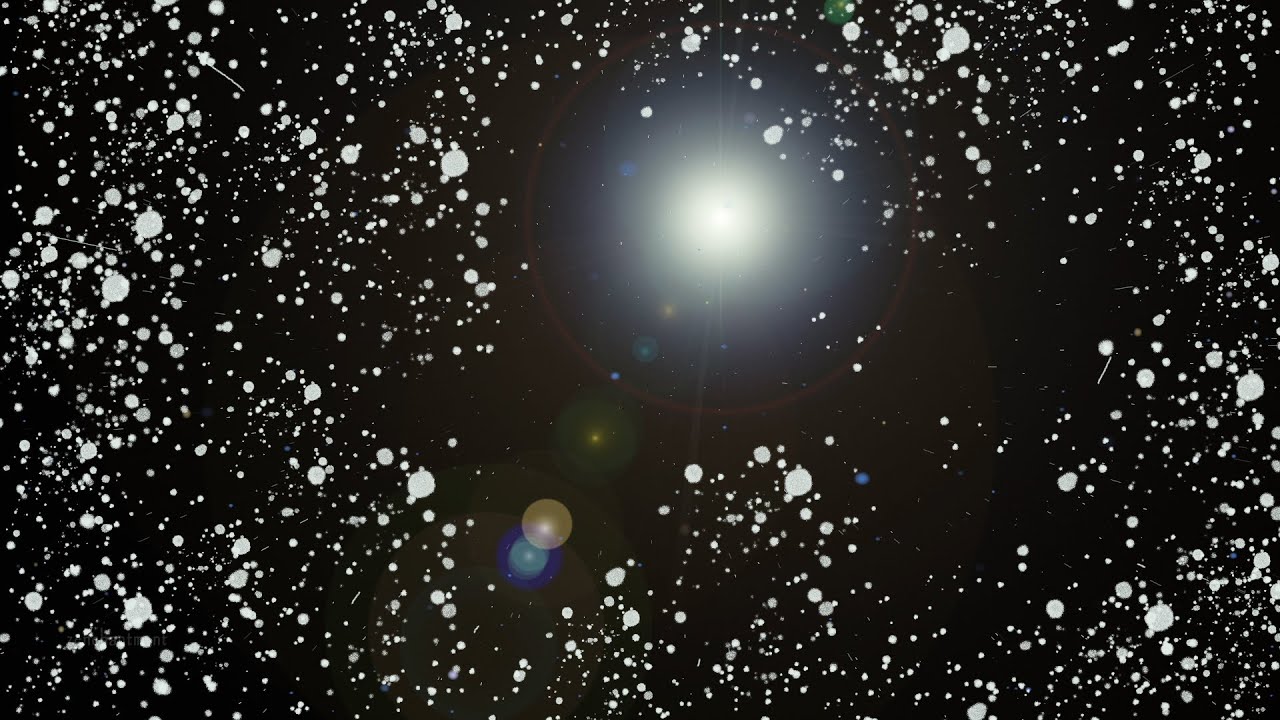 Want your Brand, Logo, Link Featured?
We can Feature Your Logo, Links, Description, and Content On this Page, In the Lean Six SIgma Store, On our Social Networking Affiliate Pages, Social Networking Groups, and through our Lean Six Sigma Partnerships.
The
Careers Operational Excellence Group
is a social network for
Operational Excellence Society
,
Process Excellence
,
The Global Lean Six Sigma Registry
,
Total Quality Management
,
Quality Circles
,
Quality Assurance
,
Theory of Constraints
,
Quality Control
,
Integrated Enterprise Excellence (IEE)
,
The Council for Six Sigma Certification (CSSC)
,
American Society for Quality (ASQ)
,
Business Transformation Jobs
,
Operational Excellence Career Advice
, Recruiting and Jobs posts are welcome on our OPEX group, post your resume, seek training, coaching or consulting.
The
Lean Six Sigma Jobs Group
is the place where practitioners post their Resume and Recruiters, Staffing Agencies, Talent Management, Human Resources, Hiring Managers, Consultants, and Headhunters come to network. Members are encouraged to post jobs, network on Salary, Certification Requirements, Industry Specific knowledge, Networking Events, Recommendations, connecting to peers for
Lean Six Sigma Jobs
, Career Advice, Interviewing Tips, Project Case Studies, Software Skills like Statistics, Engineering, ISO, etc. Follow
Lean Six Sigma Jobs Showcase Page
or our
Lean Six Sigma Jobs Scoop.it Board
The
Advanced Innovation Methods (AIM) Group
and members support
TRIZ
(theory of inventive problem solving) with master like
Vladimir Petrov
,
Manufacturing 4.0
,
Advanced Innovation Design Approach (AIDA)
is a holistic approach for enhancing innovative and competitive capability of industrial companies. The name Advanced Innovation Design Approach (AIDA) was proposed in the research project "Innovation Process 4.0". Members post on Robotics, Artificial Intelligence, Robotic Process Automation, R&D, Product Engineering, Scientific Research, Patents, Lean Startup, Kaizen, Poke-Yoke, Solution Selection, Brainstorming, and sharing Ideas
The
Supply Chain Optimization Group
supports members in Supply Chain Management, Logistics, Planning, Procurement, Fulfillment, Warehousing, Shipping, Transportation, Finished Goods, Inventory, Asset Management, Kanban, RID Tags, Barcoding, Supplier Relationships, Outsourcing. Trucking. Containers, Inspection,
SCOR
,
APICS
and Forecasting. A supply chain is a network between a company and its suppliers to produce and distribute a specific product to the final buyer. This network includes different activities, people, entities, information, and resources. The supply chain also represents the steps it takes to get the product or service from its original state to the customer. Our members network to Optimize the Supply Chain Processes.
Group Marketing Sponsorship
Managers of our Groups can Recommend a post to all members being notified each week

Managers can direct message all members of a group for free

ISLSS Group Owner

Steven Bonacorsi

can Feature your brand as a Group Header Image

Group Descriptions can be modified to support messaging to members

Group Rules have been established and updated to support group behavior