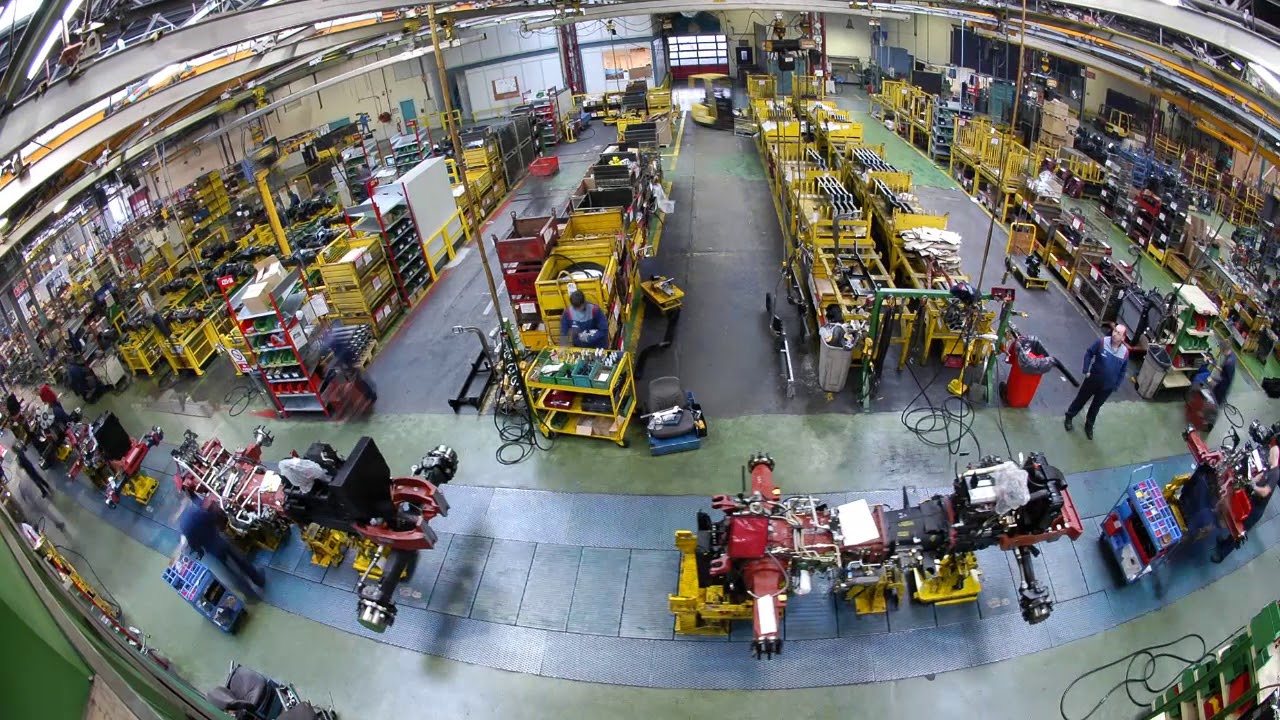 Highly Qualified Lean Six Sigma Advisers
Continuous Improvement Begins Here
We're more than just business advisors
International Standard for Lean Six Sigma (ISLSS) in a management consulting firm that specializes in deploying
Lean Six Sigma
. While we were founded in 2010, our
Master Black Belt Consultants
have 15-30+ years of experience. Lean is about process flow, speed and efficiency. Six Sigma is about improving quality by understanding your customer, gathering and analyzing the data to identify solution the address the root cause. Combined, they are a best practice methodology for continuous improvement.
The
International Standard for Lean Six Sigma (ISLSS)
is a globally focused organization dedicated to bringing customized, value based
Lean Six Sigma services
and products so that you can focus on what matters most: profitability through competitive advantage, minimizing costs and enhancing quality and efficiency.
We understand that no two businesses are the same. That's why we also offer fully customized solutions to suit your unique situation
The Lean Six Sigma Showcase Page features key posts, Videos, Events, Case studies, Training, Industry News, Blogs, Podcasts, Conferences, Books, Whitepapers, Tools, Templates, Research, Products and Services in every Industry and globally. We have over 100 Thought Leaders as content contributors to this Lean Six Sigma Affiliate Page Do you want to be a content contributor to the Lean Six Sigma Affiliate Page? Contact ISLSS
The
Kaizen Event
Affiliate Page is all about Kaizen or continuous Improvement using Lean Thinking to remove waste, create customer value, and improve process flow & speed We have over 100 Thought Leaders as content contributors to this Kaizen Events Affiliate Page. Do you want to be a content contributor to the Kaizen Events Affiliate Page?
Contact ISLSS
Lean Six Sigma Black Belt
Lean Six Sigma Black Belts Affiliate Page is for anyone interested in
Lean Six Sigma Black Belt Training,
Projects, Exams, Jobs, Certification, Tools, Templates, Events, Videos, Research, Industry Reports, Technical Topics. Project Management, Leadership, Coaching, Change Management, Building Stakeholder Buy-in, Customer Experience, Innovation, Engineering, Statistics, Process Modeling, Pull Systems, Kaikaku, Hoshin Kanri, Operational Excellence, Business Transformation, Continuous Improvement, and all things related to business process improvement. We have over 100 Thought Leaders as content contributors to this Lean Six Sigma Black Belt Affiliate Page. Do you want to be a content contributor to the Lean Six Sigma Black Belt Affiliate Page? Contact ISLSS
Lean Six Sigma Green Belt
Lean Six Sigma Green Belt
Affiliate Page are for those Project Managers and Team Leaders interested in Lean Six Sigma part-time, who in the course of their jobs also lead smaller, localized projects or support Black Belts on larger cross-functional projects. They use basic process improvement tools like process modeling, basic statistics, 5s, data collection, statistical process control, Quality Tools, and Stakeholder Management. We share posts on Lean Six Sigma Green Belt Training, Events, Videos, Presentations, Books, Tools, Templates, Surveys, Research, Case Studies, Podcasts, Blogs, Articles, Interviews, Best Practices, Jobs, and more. We have over 100 Thought Leaders as content contributors to this Lean Six Sigma Green Belt Affiliate Page. Do you want to be a content contributor to the Lean Six Sigma Green Belt Affiliate Page? Contact ISLSS
Get our Introduction to Lean Six Sigma White Belt Training Curriculum for free!
Subscribe to our newsletter and get our Lean Six Sigma White Belt e-book as a gift
Why hire the International Standard for Lean Six Sigma (ISLSS)?
Our expert
Master Black Belt team
will work with you to customize an approach that drives significant results to the bottom line and fits with the your business strategy and culture . We provide both onsite and online training, project coaching, Kaizen, and deployment services.
We have International experience in Fortune 1000+ companies, Federal and State Governments, and Small Businesses in almost every Industry. Our clients typically see at least a 10X return on their investment within the first year.
No matter what problems you are looking to solve, we have a variety of solutions that can be tailored to your business needs. Our global footprint enables us to deliver consulting, facilitation and training services at your company.
We believe every problem has a solution, but even the greatest solution needs buy-in. Stakeholder buy-in in critical to any process improvement effort, so we meet and listen to your stakeholders so we can prioritize timing and resources for the greatest return.
Highly qualified advisers across all sectors
Manufacturing and Assembly

Research and Development

Services and Transactional

Warehouse and Logistics

Government

Information Technology

Banking and Finance

Hospital and Healthcare

Industrial and Chemical

Medical Device

Pharmaceuticals

Automotive and Aerospace

Electronic and Engineering

Oil and Gas
Kaizen Practitioner

Kaizen Leader

Master Black Belt

Kaizen Master

Executive Green Belt

Project Sponsor

Deployment Champion

Executive Leader
Project Identification

Project Prioritization

Hoshin Kanri

Program Management Office

Deployment Planning

Curriculum Customization

Key Performance Indicators

Breakthrough Strategy (Kaikaku)

Continuous Improvement (Kaizen)

Certification Programs

Leadership Development

Strategy and Project Execution
Management Consultancy services
Team and Individual Coaching

Deployment Leadership

Kaizen Event Facilitation

Lean Six Sigma Certification

Onsite and Virtual Support

Business Opportunity Assessments

Curriculum Customization

Change Management
Diana Andrade

"

We have you to thank Steve for all the new Yellow, Green, and Black belts here in Dell/EMC! Your energy and humor will be missed, appreciate all you did to help us individually and for the overall team

!"




Aadila Nor

"

Thank you for all your help, Steve! You will be missed!

(p/s: we were on mute on those trainings, but yes, we were laughing at your jokes

😊)"




Jihane Sayarh

"

In only a month I was able to use your expertise, advice and supporting resources to quickly ramp us and be operational. This month was a great learning experience and I am sure that the materials, best-practices and knowledge that the team will inherit will be very valuable in the long-term. Thank you for your continuous support and of course for the positive energy you shared among the team

! "




Hardik Patel

"

You have been such an amazing influence for myself. You have guided me to grow both as a team member and overall level of confidence in lean six sigma learnings and applying in projects. Your hard work has been my inspiration. You know I appreciate you in so many ways. You are the best coach ever.

"

"

Steven Bonacorsi

, thank you for sharing your knowledge with us and being patient through all of our questions. Your passion and dedication to this line of work definitely shows! I enjoyed learning from you and I'm excited to continue applying these skills to work & life!"

"

Steven Bonacorsi

, The last 5 months have really passed by so quickly. Also because when you have so much energy that it reaches India, it says something about you and your passion towards your work. 😊 I don't know what I would have done without you, your valuable notes, training specifically when everyone was on Christmas break but you were there teaching me, clarifying my doubts and taking my test. 😊 I will make sure I stay in touch with you. 😊 Thank you for great learning and leadership!"

"A big thank you to for training us all on

lean six sigma

. Your energy and enthusiasm was very infectious and you made the subject simple and easy to understand. And the dedication and seriousness with which you did it was very inspiring. You were also super flexible and supportive. You were up at insane hours like 5 am and 6 am your time to set up the GB and BB mock exams for the folks which really was super helpful. Also the wealth of material you shared with us will help us beyond the GB and BB exams. I wish you all the very best for your future endeavors."

"Thank you,

Steven Bonacorsi

, for being such a great support for the team! Not only have you taught us new technical skills but most importantly you have inspired us to look at things from different perspective and search for ways to innovate and improve. The time you spent with each of us is greatly appreciated and I am hoping that one day we will be working together again! Thank you 😊"

"I want to personally thank

Steven Bonacorsi

from the bottom of my heart for all of the help that you have given me over the past 4 months. I came with no knowledge of

Lean Six Sigma

or Project Management, and you took me under your wing. I didn't realize until I took the practice

Green Belt

exam last Friday how much I had learned from you and the rest of the team. Thanks for kinds words of encouragement– I have it as a goal to get certified this year now!"

"Thank you for all your help these past couple of months,

Steven Bonacorsi

! From

yellow belt

and

green belt training

, to all your endless support during the engagement, it has been a pleasure working with you and learning from you. I really enjoy your down-to-earth, humorous demeanor, not to mention your vast well of experiences and anecdotes that you use to explain concepts. We couldn't have made the progress that we've made without you and I really appreciate the time."

"Thanks so much for all the time and effort you spent teaching us

Lean Six Sigma

. Your passion for this subject is clear in the way you speak and the sheer amount of material we have to learn from! Was great to have the face to face time along the way, especially in the

Yellow Belt Training

sessions. I learned a lot and have you to thank. Thanks

Steven Bonacorsi

!"

"Thank you

Steven Bonacorsi

! We really appreciate all the 1x1 time and coaching sessions you provided. We learned so many new tools and ways to think about how we approach our engagements. You were a huge asset to our team and we will miss working with you!"

"

Steven Bonacorsi

, you have been an incredible trainer! So dedicated, caring, and generous in your time and talents. We appreciate all you've done!"

"

Steven Bonacorsi

added a tremendous amount of value to our internal consulting team. He helped us greatly improve our ability to apply data analytics and

Lean Six Sigma

methodologies to our project work. He provided hundreds of hours of training to help us get 3+

black belt

, 10+

green belt

, and 25+

yellow belt

Lean Six Sigma certifications."
47 Seasons Lane, Londonderry, New Hampshire, USA 03053
Mon - Fri: 8:00am – 6:00pm
Sat & Sun: Closed